Sustainable production advisor Anna Ringuet worked across the production of Jack the Giant Killer to help them reduce their waste, here she retells one of the largest waste savings over the whole production.
"Shooting a typical market scene requires typical market produce. During the production of Jack The Giant Killer such a scene was required and 5 tonnes of fruit and vegetables needed to decorate all of the stalls. Approaching the end of a five day shoot the location manager asked if we had a bin large enough to take it all. Luckily, working with The Upper Room (who were able to visit the next day in their refrigerated van) we were able to avoid the waste. Although it took two trips, they collected the vast majority of the 5 tonnes of produce and were able to supply numerous homeless shelters and women's refuges with food. They were very grateful for the donation and sent pictures of the food being enjoyed.
Not only did the production team do a great thing, they also avoided the waste removal charges - approximately £550 in a skip or £600 if composting."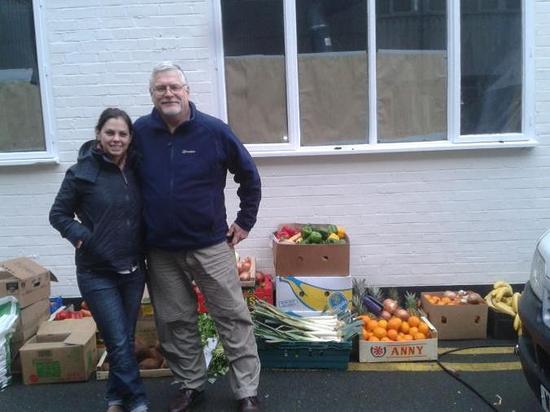 Technical Info
For legal health and safety reasons you cannot donate any food which has been prepared. In-date uncooked food such as fruit and vegetables and food in sealed packaging however is fine to donate. If you are planning a scene where there will be fresh fruit and vegetables of sealed packaged food used by Set Decorating or Props, make sure that you plan ahead so that the food can be collected and used to feed people who need it.